Views from the Avant-Garde 2010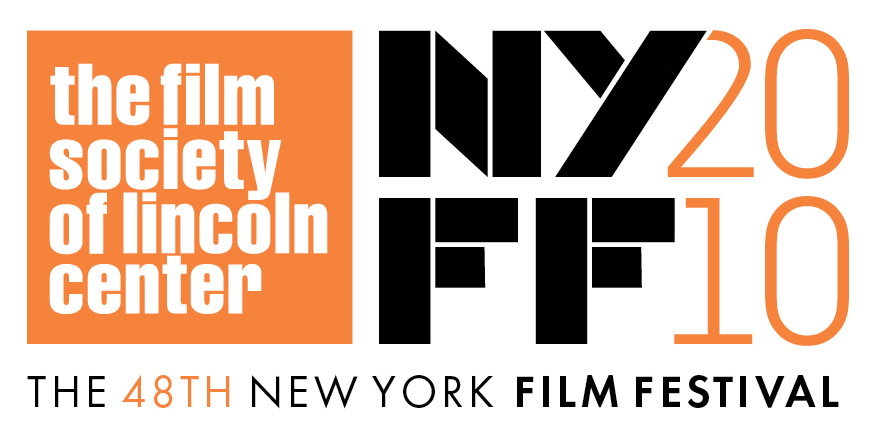 Gavin Smith, le rédacteur en chef du pointu "Film Comment" a concocté avec Mark McElhatten une série de programmes sur l'avant-garde qui seront projetés pendant le festival du film de New York du 30 septembre au 3 octobre. Les films présentés sont majoritairement américains et récents mais on aura aussi l'occasion d'y découvrir des rushs inédits de Pierre Clémenti, les derniers films de Jean-Marie Straub et un focus sur le travail de l'Allemande Helga Fanderl et de l'Anglais Jeff Keen.
Voici le programme en anglais, obviously !


Thursday September 30
Pierre Clémenti: Unreleased Reels
Souvenir souvenir (Reel 27) France, 1967-78, 27m
Positano (Reel 30B01) France, c. 1968, 28m
La Deuxième femme (Reel J) France, 1967-78, 48m
Total running time: 103m
Thu Sep 30: 6:30 (Furman Gallery)
Friday October 1
Jean-Marie Straub
O somma luce Jean-Marie Straub, France, 2009, 18m.
Corneille–Brecht Jean-Marie Straub & Cornelia Geise, France, 2009, 80m.
Total running time: 98m
Fri Oct 1: 12:00
Helga Fanderl
Germany/France, 2009; Super 8 to 16mm blow-ups
I.
Birds at Checkpoint Charlie (Vögel am Checkpoint Charlie)
East Berlin (Ostberlin)
Tunnel
From the Empire State Building (Aus dem Empire State Building)
Tortelloni
Wild Waters (Wilde Wasser)
Polar Bear (Eisbär)
18m.
II.
Porte St. Denis
Columbus Circle
Rue Labat Mourning (Rue Labat in Trauer)
Mirrored Café (Spiegelcafé)
Hut (Hütte)
Tropical Garden in Spring Time (Jardin tropical im Frühling)
15m.
III.
Portrait
Tea Time (Teetrinken)
Red Curtain (Roter Vorhang)
7m.
IV.
Dancing Water II (Wassertanz II)
For M. (Für M.)
Butterflies (Schmetterlinge)
After the Fire II (Nach dem Feuer II)
Sculpture and Water (Skulptur und Wasser)
15m.
V.
Mist II (Nebel II)
Winklerweiher
Dancing Water I (Wassertanz I)
Mist I (Nebel I)
Künettegraben short (Künettegraben kurz)
Ingolstadt at Night (Ingolstadt nachts)
Oranges, Moon and Sun (Orangen, Mond und Sonne)
Cobwebs and Fishes (Spinnweben und Fische)
13m.
Total running time: 68m.
Fri Oct 1: 2:00pm
History is Homemade at Night: The Crazy, Beautiful World of Jeff Keen
Marvo Movie U.K., 1967, 5m.
Cineblatz, U.K., 1967, 3m.
Meatdaze U.K., 1968, 10m.
White Lite U.K., 1968, 3m.
Wail U.K., 1961, 5m.
Rayday Film U.K., 1968-1970/1976, 13m.
White Dust U.K., 1970-72, 33m.
35mm blow-ups & restoration prints from the British Film Institute
Total running time: 72m
Fri Oct 1: 3:30pm
Jennifer Montgomery
The Agonal Phase U.S., 2010, 42m.
Transitional Objects U.S., 2000, 19m.
Total Running time: 61m
Fri Oct 1: 5:30pm
Phil Solomon
American Falls U.S., 2010, 55m.
What's Out Tonight Is Lost U.S., 1983, 8m. New print – preservation by the Academy Film Archive
Total Running time: 63m
Fri Oct 1: 7:30pm
James Benning
Ruhr Germany/U.S., 2009, 120m.
Fri Oct 1: 9:00pm
Saturday October 2
Mirror of Shadow and Cinders
Photofinish Figures (Il finish delle figure) Paolo Gioli, Italy, 2009, 9.12m.
A Thousand Julys Lewis Klahr, USA, 2010, 6.30m.
Marie Karen Yasinsky, USA, 2010, 6m.
Dissonant Manon de Boer, Netherlands/Belgium, 2010, 11m.
Ape of Nature Peggy Ahwesh, USA, 2010, 24m.
The Soul of Things Dominic Angerame, USA, 2010, 15m.
Destination Finale Philip Widmann, Germany, 2008, 9m.
Valleys of Fear Erin Espelie, USA, 2010, 22m.
SHU (Blue Hour Lullaby) Philipp Lachenmann, Germany, 2008, 12m.
Total running time: 113m.
Sat Oct 2: 12:00
Station to Station
Crosswalk Jeanne Liotta, USA, 2010, 19m.
Servants of Mercy Fern Silva, Portugal/USA, 2010, 14m.
Rite of Spring (Acto de Primavera) Manoel de Oliveira, Portugal, 1963, 99m
Print courtesy of Cinemateca Portuguesa-Museu do Cinema,
presented in cooperation with the Museum of Modern Art.
Total running time: 132m
Sat Oct 2: 2:30
Visibility Unknown
The Flight of Tulugaq (O Voo de Tulugaq) André Guerreiro Lopes, Brazil, 2010, 8m.
New Year Sun Jonathan Schwartz, USA, 2010, 3m.
Trypps #7 (Badlands) Ben Russell, USA, 2010, 9.30m.
Burning Bush Vincent Grenier, USA, 2010, 9.5m
Materia Obscura part one Jürgen Reble, Germany, 2010, 11.29m.
a loft Ken Jacobs, USA, 2010, 16m.
Mamori Karl Lemieux, Canada, 2010, 7.44m.
Union Paul Clipson, USA, 2010, 15m.
Parties visible et invisible d'un ensemble sous tension Emmanuel Lefrant, France, 2009, 7m.
Drifter Timoleon Wilkins, USA, 1996-2010, 26m.
Total running time: 112m.
Sat Oct 2: 5:30
Since You Were Here …
Dust Studies Michael Gitlin, USA, 2010, 9m.
Washes Norbert Shieh, USA, 2010, 8.40m.
Get Out of the Car Thom Andersen, USA, 2010, 34m.
Recámara Rosario Sotelo, USA, 2010, 3m.
Cry When it Happens (Llora cuando te pase) Laida Lertxundi, USA, 2010, 14m.
Night Shift Gretchen Skogerson, USA, 2010, 5m.
Future So Bright Matt McCormick, USA, 2010, 30m.
Total running time: 106m.
Sat Oct 2: 8:15
Night Gallery – Turn on the High Beams I
Two projection performances
Untitled Galaxy Paul Clipson & Jefre Cantu-Ledesma, 2010, 30m.
FIST I – IMPROPER FRICTIONS Bruce McClure, 2010, approx 30m
Sat Oct 2: 10:30pm in the Furman Gallery
Sunday October 3
Sea Scrolls
Atlantis Pieter Geenen, China/Belgium, 2008, 11.18m.
Dining Cars Arianne Olthaar, Netherlands, 2009, 15.5m.
Sea Series #7: Naufrage aux îles de Madeleine John Price, Canada, 2010, 3.39m.
Atlantiques Mati Diop, Senegal/France, 2009, 11m.
Distance Julie Murray, USA, 2010, 12m.
Travelogue Vincent Grenier, USA, 2010, 8.8m.
Shrimp Boat Log David Gatten, USA, 2010, 6m.
blue mantle Rebecca Meyers, USA, 2010, 34m.
Total running time: 104m.
Sun Oct 3: 12:00
Landing on the Edge
Place for Landing Shambhavi Kaul, USA, 2010, 6m.
Hearts are Trump Again Dani Leventhal, USA, 2010, 14m.
Ray's Birds Deborah Stratman, USA, 2010, 7m.
In the Absence of Light, Darkness Prevails Fern Silva, Brazil/USA, 2010, 13m.
Slave Ship T. Marie, USA, 2010, 4m.
Someone Should Be Happy Here April Simmons, USA, 2010, 5m.
THE HUNCH THAT CAUSED THE WINNING STREAK AND FOUGHT THE DOLDRUMS MIGHTILY Stephanie Barber, USA, 2010, 2m.
razor's edge Stephanie Barber and Xav LePlae, USA, 2010, 44m.
Total running time: 97m
Sun Oct 3: 2:30
Séance
bust chance Stephanie Barber, USA, 2010, 7m.
Love Rose Bobby Abate, USA, 2010, 13.7m.
Kindless Villain Janie Geiser, USA, 2010, 5m.
So Sure of Nowhere Buying Times to Come David Gatten, USA, 2010, 9m.
April Snow Lewis Klahr, USA, 2010, 10m.
Facts Told at Retail (after Henry James) Erin Espelie, USA, 2010, 7m.
Ghost Algebra Janie Geiser, USA, 2009, 7.5m.
Tokyo–Ebisu Tomonari Nishikawa, Japan, 2010, 5m.
Possessed Fred Worden, USA, 2010, 8m.
These Hammers Don't Hurt Us Michael Robinson, USA, 2010, 13m.
Total running time: 84.5m
Sun Oct 3: 4:30
Song Cycle
Pastourelle Nathaniel Dorsky, USA, 2010, 16.5m.
Ouverture Christopher Becks, Canada/France, 2010, 5m.
The Suppliant Robert Beavers, USA/Switzerland, 2010, 5m.
Hanging upside down in the branches Ute Aurand, Germany, 2009, 15m.
Film for Invisible Ink, case no. 323: ONCE UPON A TIME IN THE WEST David Gatten, USA, 2010, 20m.
In a Year with 13 Deaths Jonathan Schwartz, USA, 2008, 3m.
One Eve Heller, USA/Austria, 2010, 4m.
Shibuya-Tokyo Tomonari Nishikawa, Japan, 2010, 10m.
Beneath Your Skin of Deep Hollow Malena Szlam, Chile/Canada,2010, 3m.
Gesturings Peter Herwitz, USA, 2010, 5m.
Day Dream Jim Jennings, USA, 2010, 7m.
Total running time: 93.5m
Sun Oct 3: 6:30
Fatal Attractions: An Introduction to Black and White Magic
These Blaezing Starrs Deborah Stratman, USA, 2010, 14.4m.
Tranquility Sigfried A. Fruhauf, Austria, 2010, 6.30m.
To Another J.B. Mabe, USA, 2010, 48sec.
Sugar Slim Says Lewis Klahr, USA, 2010, 7m.
Sorry Luther Price, USA, 2010, 14m.
Shutter Alexi Manis, Canada, 2009, 7m.
The Floor of the World Janie Geiser, USA, 2010, 9m.
Toads Milena Gierke, Germany, 1997/2008, 6m.
Pigs Pawel Wojtasik, U.S., 2010, 7.45m.
Shadow Cuts Martin Arnold, Austria, 2010, 4m.
Coming Attractions Peter Tscherkassky, Austria, 2010, 23.40m.
Total running time: 106.5m
Sun Oct 3: 8:30
Night Gallery – Turn on the High Beams II
two projection performances
Crescent Paul Clipson, Jefre Cantu-Ledesma & Jonas Asher (Grasslung), 2010, 30m.
FIST II – INTO A SOTSPOT Bruce McClure, 2010, approx 30m.
Sun Oct 3: 10:30pm in the Furman Gallery